Yes! With Grove, you are always in control. Everything about your order is completely customizable, from when you want it to what you want in it.
To edit your order, log in at www.grove.co/ and head to your cart in the top right corner of the screen.

You can then:
Reschedule an order with the "Change Date" button. Select a new date from the calendar and click "Save New Date" to confirm the change.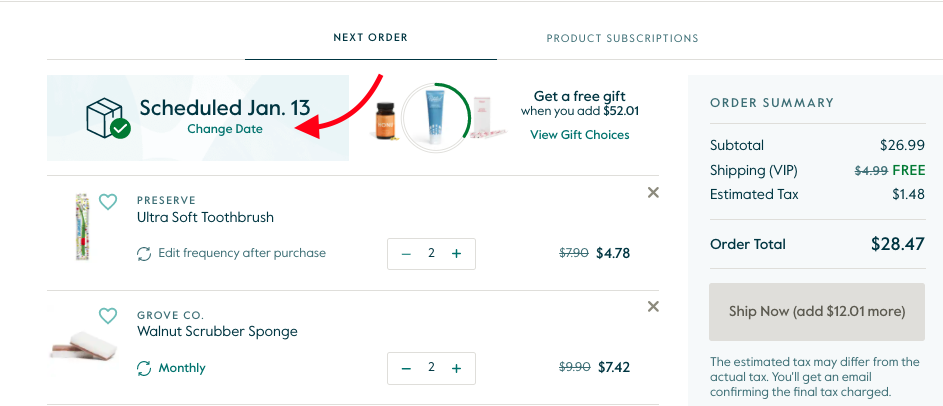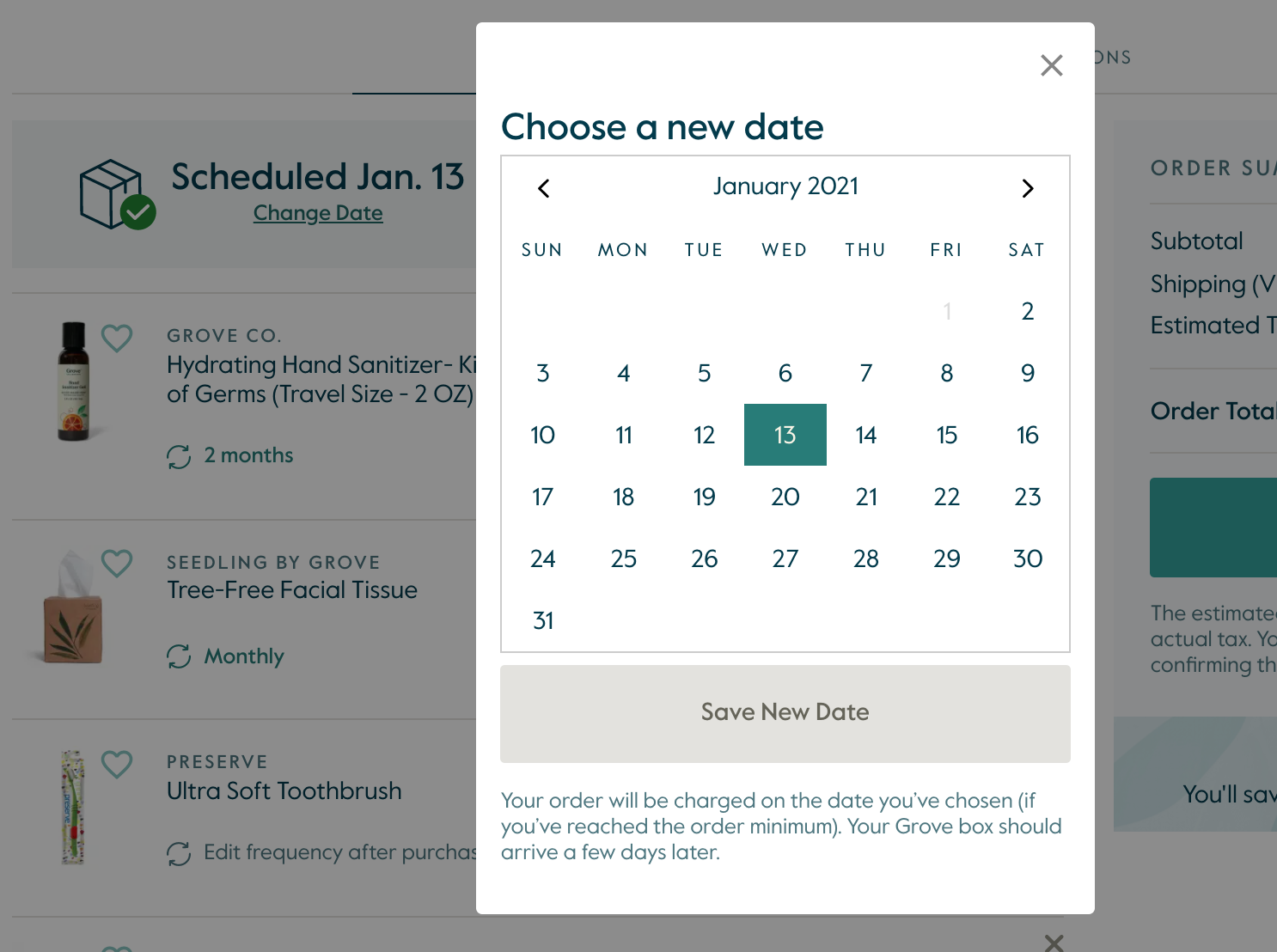 Remove a product: Click the "X" icon in the top right of the product tile in your cart

Customize Product Subscriptions:

Products you purchase are automatically added to your

Product Subscriptions,

which add items to your orders at a smart frequency to make sure you never run out of the products you use regularly. You can change the frequency and remove items from your product subscriptions right from your cart. Click on the frequency and update to your preferred cadence

(for example, you might need toilet paper every month, but a hand soap refill every other month), or click remove and unsubscribe to remove the item from your cart and product subscriptions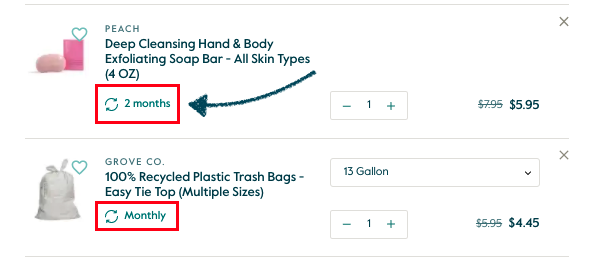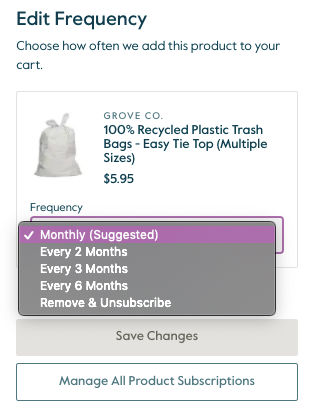 If you have any other questions about how to customize your next shipment, contact our team of Grove Guides - we're here to help make sure Grove works for you!