Great question! Everything about your order is completely customizable, from when you want it to what you want in it :-)
To edit an order, login at www.grove.co/ and head to your cart in the top right corner of the screen.

You can then:
Reschedule an order with the "Change Ship Date" button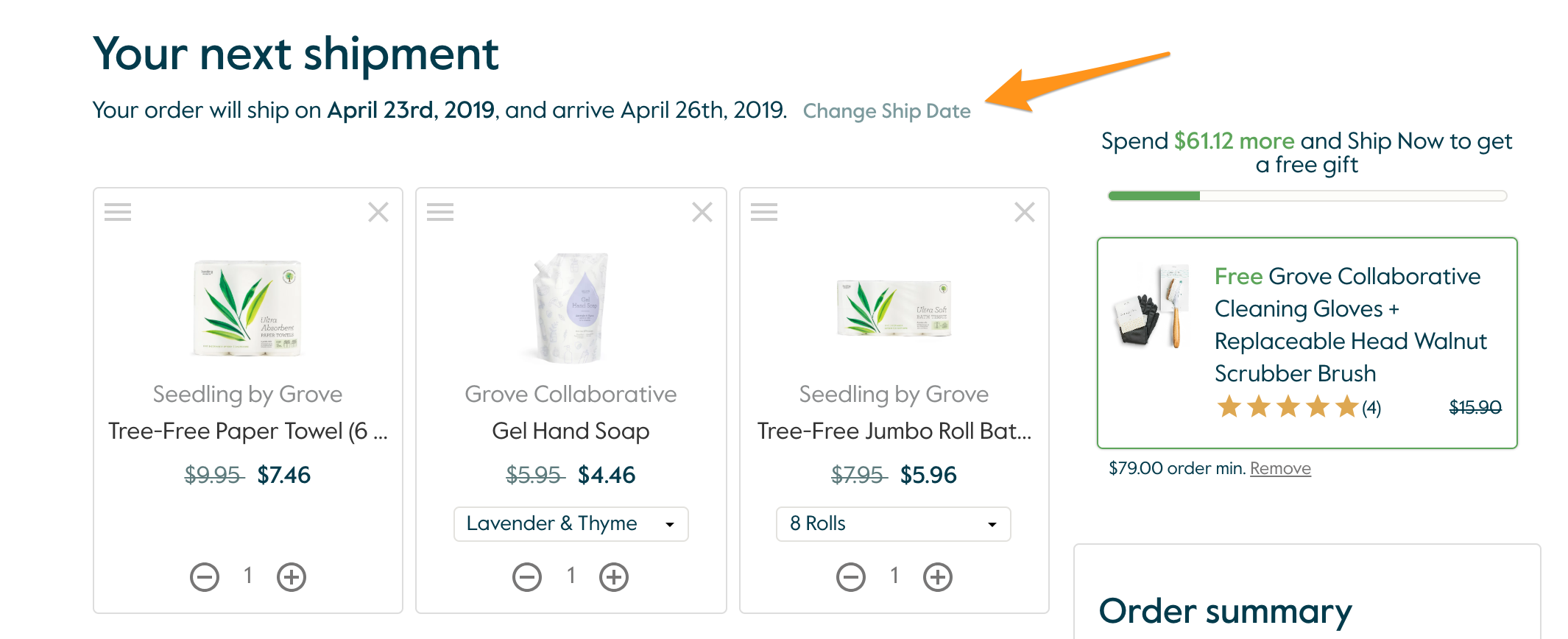 Once you click that, a calendar will pull up, where you can hand pick your next order date, as shown below.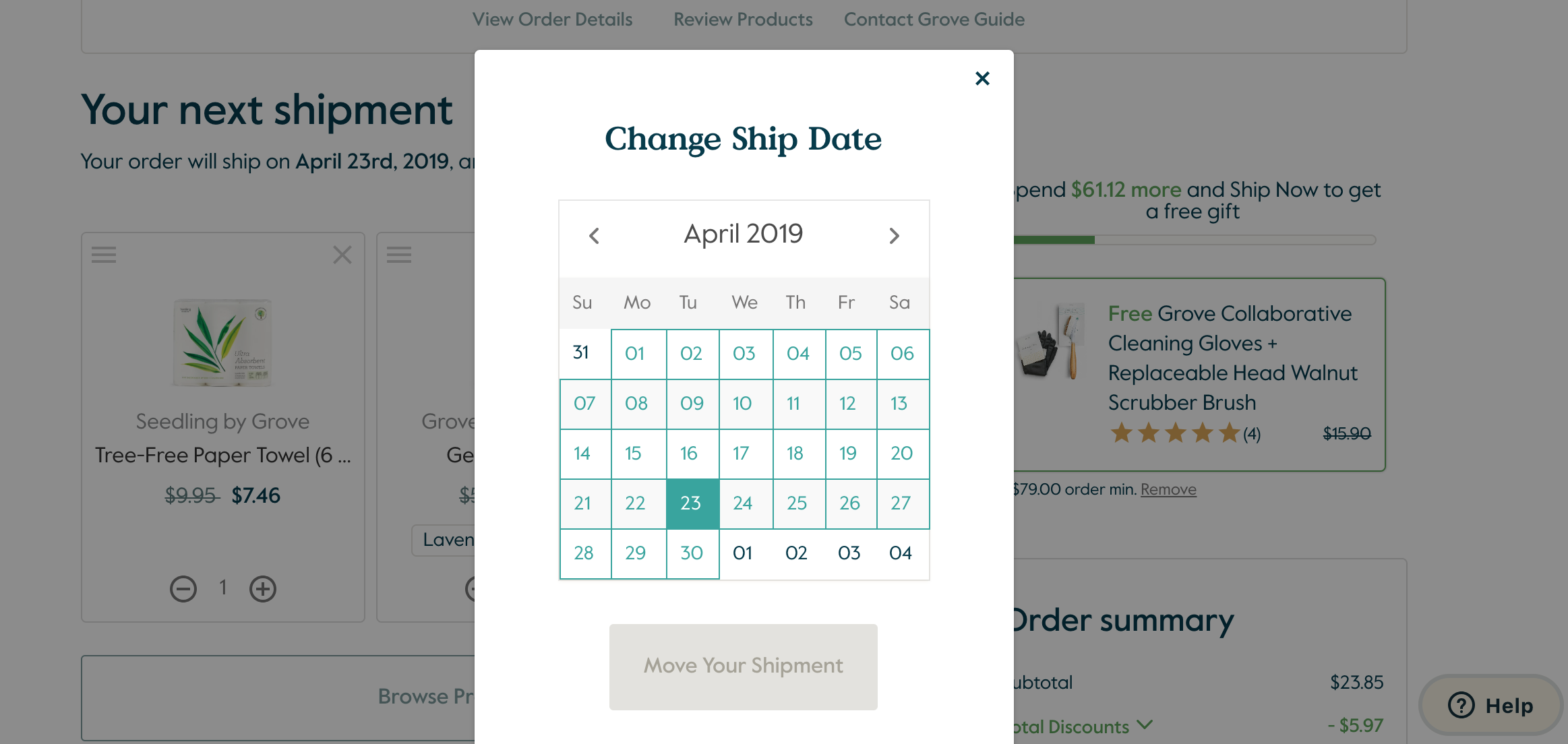 Remove items from your cart by clicking the "X" icon in the top right corner of the item. This removes it from your shopping cart, but not your product subscription (unless you also click "unsubscribe").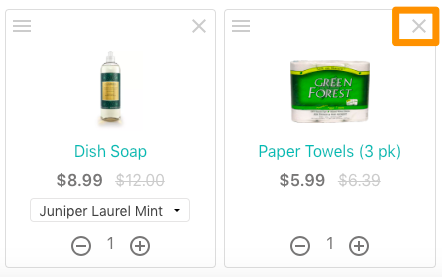 Unsubscribe from products in your product subscriptions if you do not want to receive this product on a monthly basis. Keep in mind: removing products here only removes them from future shipments. If you don't want them at all, be sure to also remove them from your current shipment!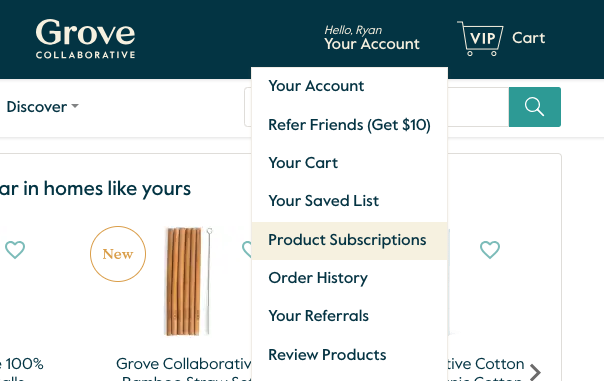 We're here to help! Contact us at community@grove.co with any questions.