Yes! With Grove, you are always in control. Everything about your order is completely customizable; you can change the date of your order, remove and add items, and select your product subscriptions so that each order is exactly what you need, when you need it.
To edit your order, log in and head to your cart. Right from your cart, you can:
Reschedule

your order with the "Change Date" button. Select a new date from the calendar and click "Save New Date" to confirm the change.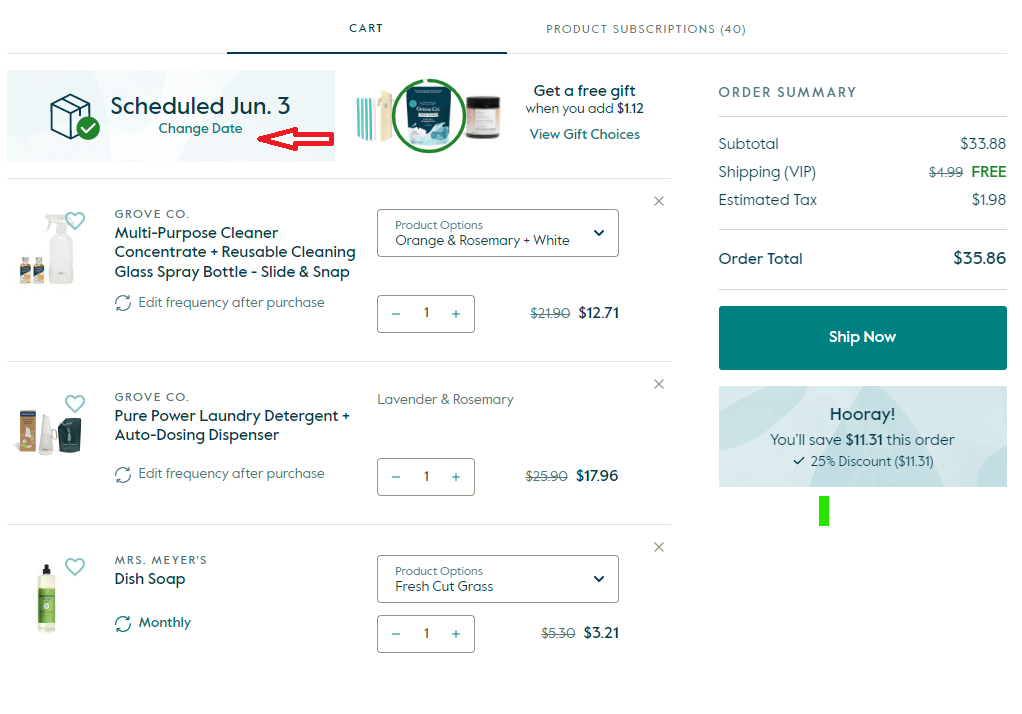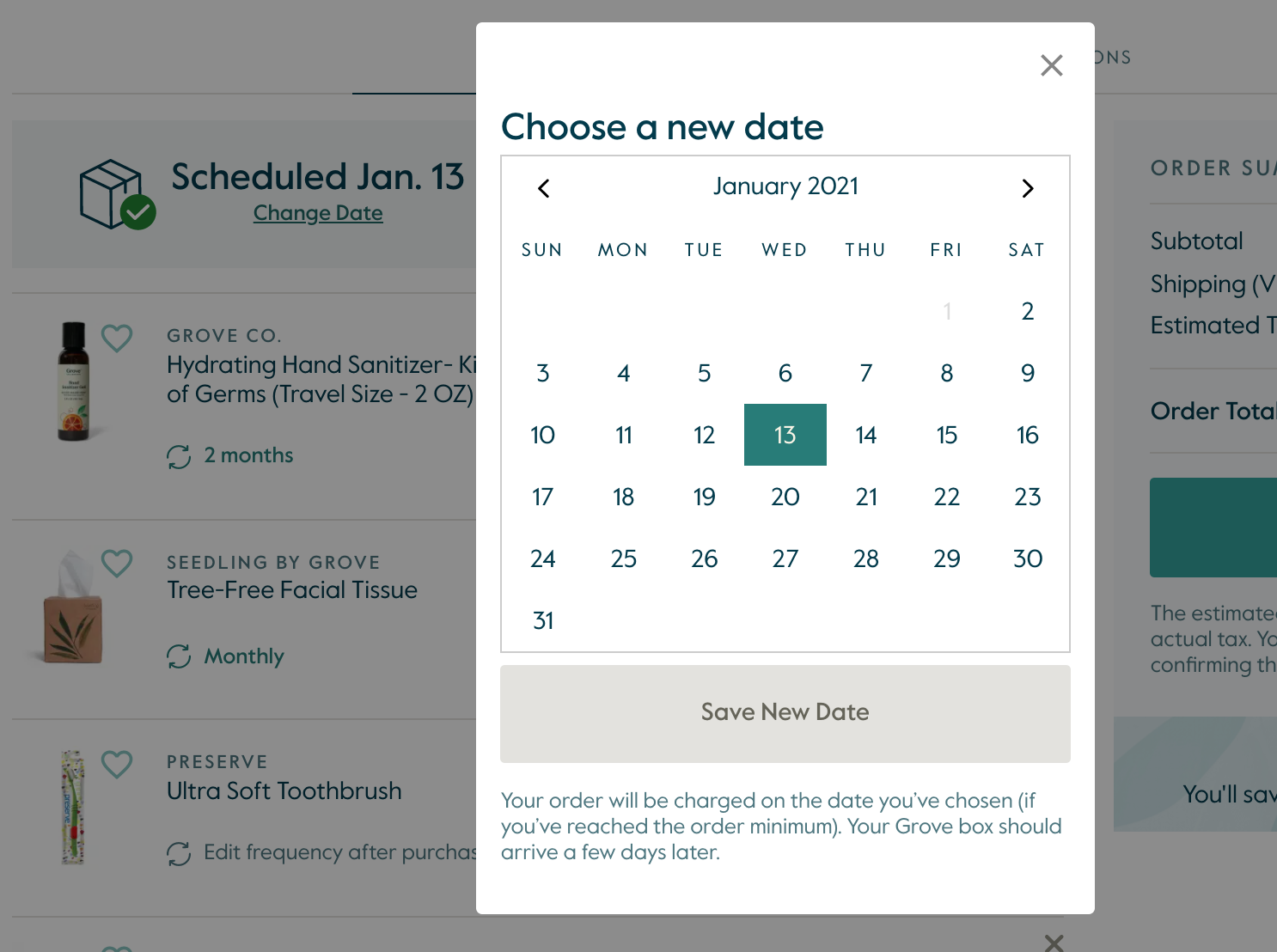 Remove a product: Click the "X" icon in the top right of the product tile in your cart

Select Your Product Subscriptions:

You can choose which products you want to subscribe to right from your cart. Slide the toggle on or off to select whether you want to be subscribed to each product in your cart. Learn more about how our product subscriptions work here:

What are product subscriptions?