Products you purchase are automatically added to your Product Subscriptions, which add items to your orders at a smart frequency to make sure you never run out of the products you use regularly. For example, you probably need toilet paper every month, but might only need a hand soap refill every other month.
Click here to customize your product subscriptions. From here you can change how frequently products are added to your cart, or click the "x" to unsubscribe so a product won't add to your cart automatically again.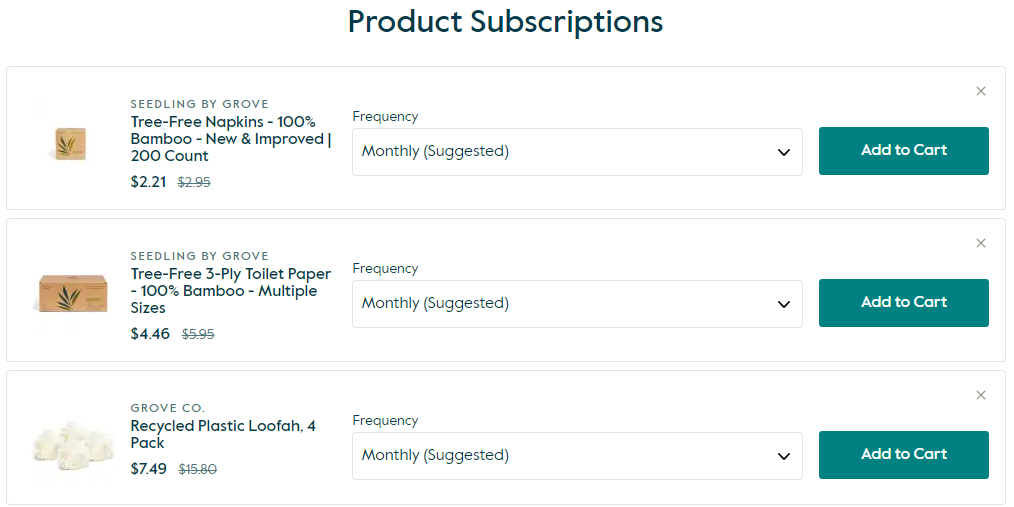 To help your product subscriptions stay relevant, we'll remove items that you have not purchased in 6 months. Keep in mind that removing products from your subscriptions only removes them from future shipments. You can always update your cart to customize your upcoming shipment.