After your first shipment, the items you ordered will automatically be added to your product subscriptions. These items will populate your shopping cart at a frequency of your choosing.
For example, you may need hand cream every 2 months, and paper towels every month. You can go to www.grove.co/pantry/subscriptions to change the frequency each individual product will be sent to you.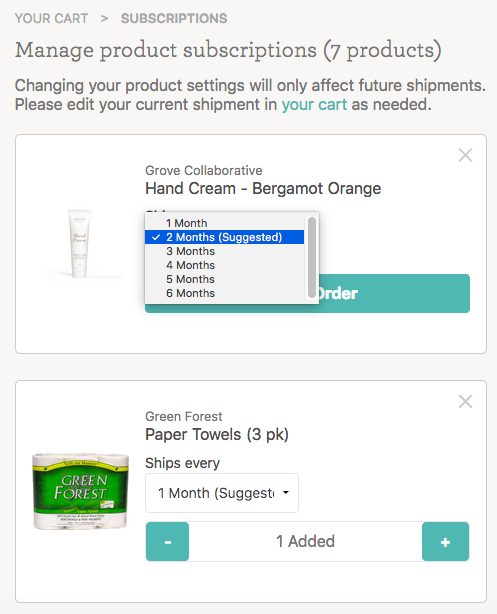 You can easily add any product from our selection to your order, and remove anything you don't want. Everything is completely customizable!
Keep in mind, if there are any products in your shopping cart before those changes are made then the items in your cart will not be affected. Always be sure to double-check the items in your shopping cart when you receive your reminder emails! You can get the same items every time, or change it up each time you order.