Grove is intended to be flexible for every situation. Whether you are a family of 6, or a household of 1, Grove makes it easy to get what you want, when you want it.
Customization tools such as editing or postponing orders helps to keep you stocked up when you start to run out of products.
However, we realize flexible, monthly shipments may not work for everyone. If you'd like to order on an as-needed basis, you can manage your account and turn off monthly shipments by clicking here.
If you would like us to completely remove your account, you can email community@grove.co and we'll take care of that for you right away.
If you're still not sure whether to stay or go, we want to make sure you know how the Grove subscription works, so keep reading for more information!
With Grove's flexible monthly shipments, your orders are completely customizable, you can reschedule upcoming orders and we offer our happiness guarantee. These features are what make Grove different - you decide what you want and when you want it. That's why 90% of Grove customers who try out 2 shipments are still ordering from us a year later.
Everything you need, nothing you don't
We recommend a monthly shipment filled with your favorite items, but you can always remove or unsubscribe from products you don't want. If monthly orders are too frequent, no problem. We made it easy to change that! You can do the following things to get exactly what you want:
Remove a product: Click the "X" icon in the top right of the product tile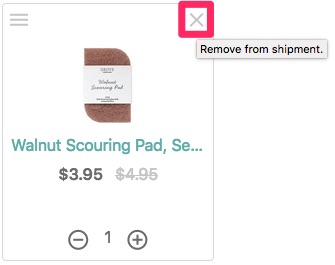 Manage Product Subscriptions: Your product subscriptions determine what loads into your cart after each shipment. Click here to access and edit your product subscriptions. From here you can change the frequency at which each product is added to your cart. Or, if you never want it again, just use the "x" to unsubscribe from it. Keep in mind, unsubscribing from a product does not also remove it from your cart if it has already been added to your upcoming order.
Change your shipment date: Click the "Change Ship Date" button in your cart to pull up a calendar. From here, you can choose when you'd like to receive your next order. There are no restrictions to how far you can postpone an order, and postponing your next order will also postpone future orders, so you will not receive another shipment until the day you have decided.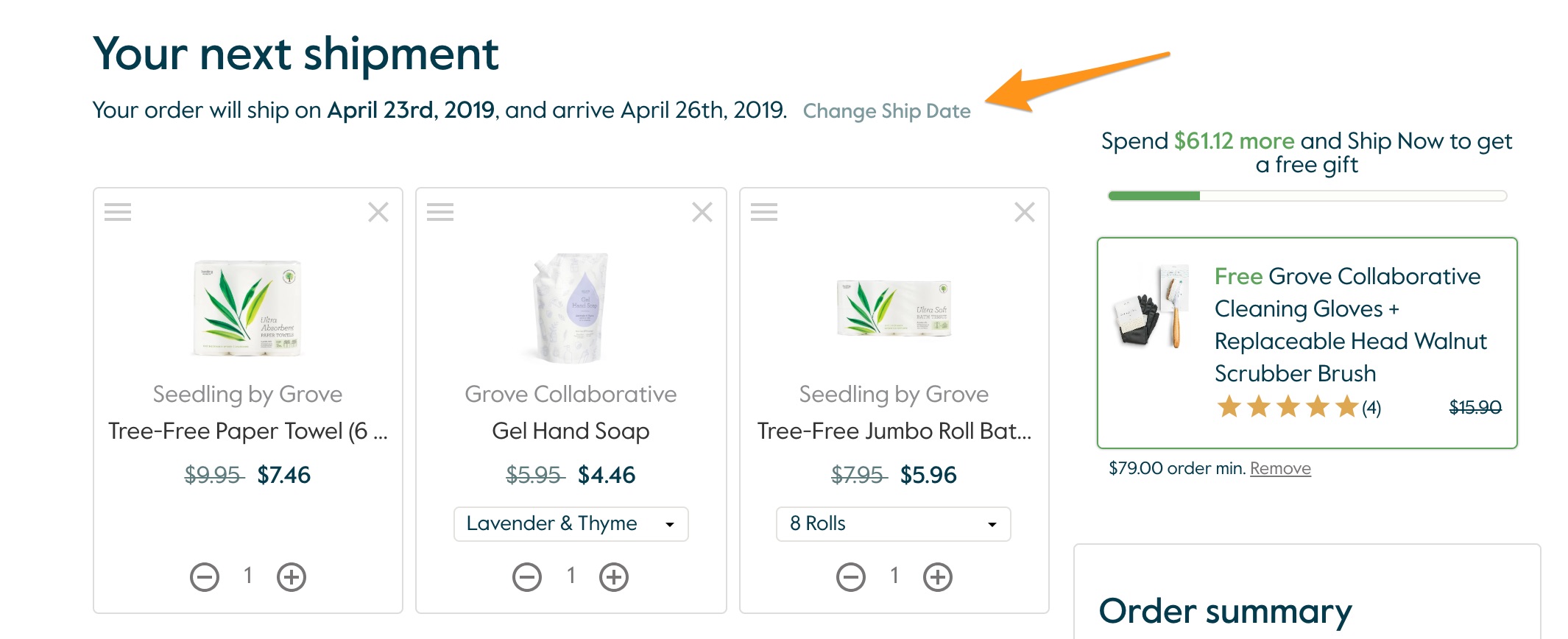 Click the "Change Ship Date" to hand pick your new order date.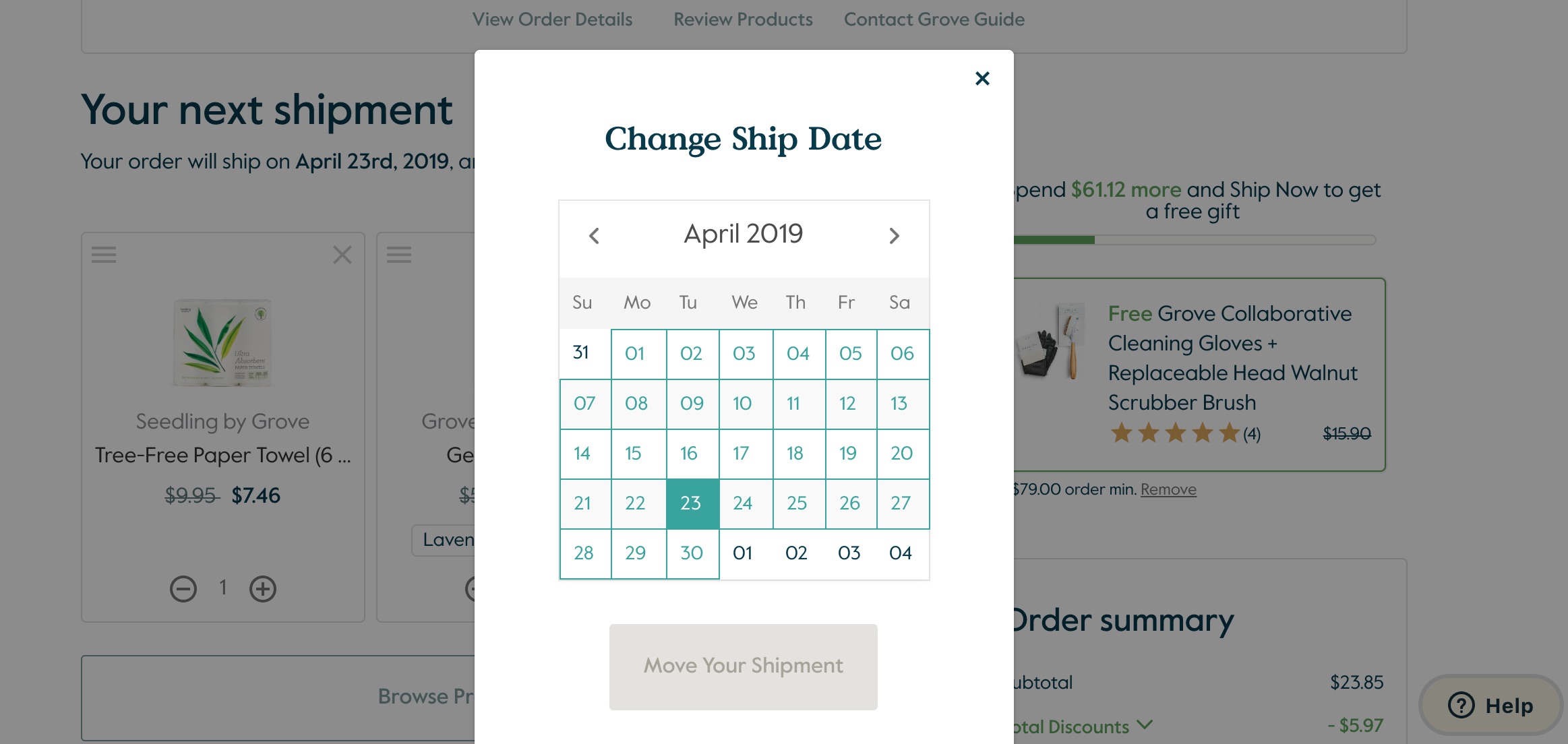 Plenty of reminders
We send out text message and email reminders a week before your shipment is scheduled to go out. You can verify that the order is correct, change the contents or the date, or postpone if you need to. And we'll send one more reminder the day before in case you want to make any final changes!
If you don't need anything this time around, simply remove all the products in your upcoming shipment, or manually change the shipment date.
Thanks so much for your support, and for being an awesome member of our community.