We love when our Grove community leaves product reviews! Product reviews help us recommend products we think you and your friends will love, and figure out how to improve the ones you don't.
Go to "Your Account" and select the "Review Products" option (or click here!).

Click "Review" next to the product you'd like to review.

Click "Leave Review" and write your review!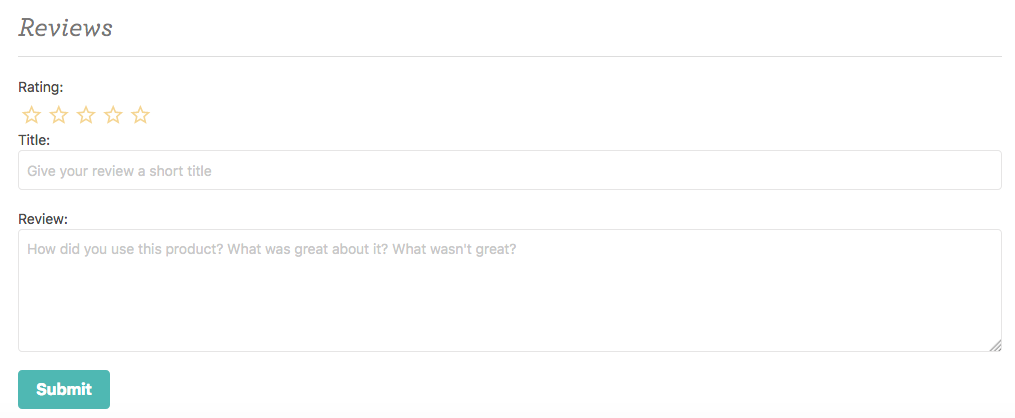 I don't see my review on your site. Where did it go?
If you don't see your review on our site, it may have been removed for not meeting our product review standards. In order to ensure our product reviews are helpful to our community and provide useful insight, Grove reserves the right to reject submitted customer reviews if the review meets one or more of the following criteria:
Contains offensive language.

We're all for passion but ask that you please keep it clean.

Grove Collaborative cannot authenticate the review based on its own transaction records.

We want to make sure our community can trust that anyone who leaves a review of a product has actually purchased the product, making their review more meaningful.

The review is solely directed at the service provided by Grove Collaborative, and does not provide a review of the product in question.

Basically, product reviews should be about the product. If you have feedback on our service, we'd love to hear it!

Please reach out to one of our Grove Guides at grove.co/contact with feedback and we will ensure your note gets to the appropriate team.

The review points to an inventory issue with a product. For example, if there was an item missing, or includes questions regarding out of stock or discontinued products.
The review does not provide substantive feedback about the use or functionality of the product. Examples: "Great", "Love", "Terrible", "Good", Love it", "Hate it", "I love it", "this is amazing."

No need to write a novel, but a little context goes a long way.

The review is speculative in nature of either the source or safety of ingredients in products. Grove thoroughly vets our products and we stand behind everything on our site.