Your Grove Collaborative dashboard has a cool feature which allows you to change the processing date of your next shipment.
Once in your cart, click on the 'Change Ship Date' text, above your items.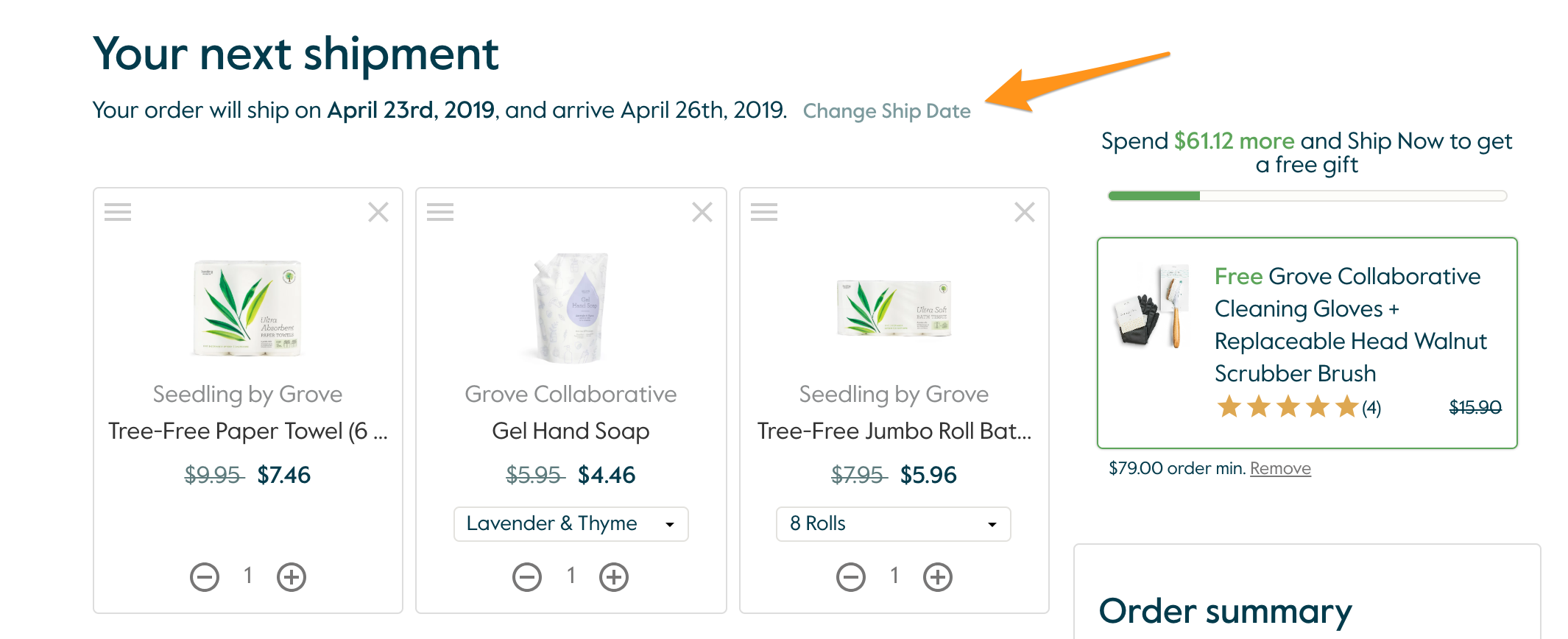 From here, you can hand pick a new date from the calendar that will pop-up. Available dates will be outlined in green, and any dates that are greyed out are unable to be chosen. Once you pick a new shipment date, click "Move Your Shipment" to save the changes.