Your Grove Collaborative dashboard has a cool feature which allows you to change the processing date of your next shipment.
Once in your cart, click 'Change Date' above your items.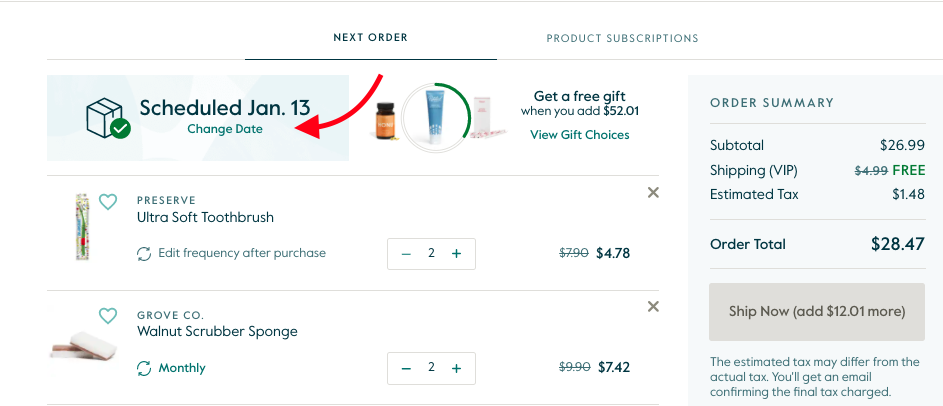 From here, select a new date from the calendar. Once you pick a new date, click "Save New Date" to confirm the change.