We can help with that! We are committed to providing you with accurate and up-to-date information about the products we carry so that you can make the informed decisions about your purchases. There's a few places to check for information:
1. Our website! Each product on our site has its own product description page. That's where you can find a basic description of the product, the ingredients contained in that product, and how to use the product. There's also usually a few different pictures of the product, and reviews from other customers that have purchased that product. Below, you'll see how to use our product description pages: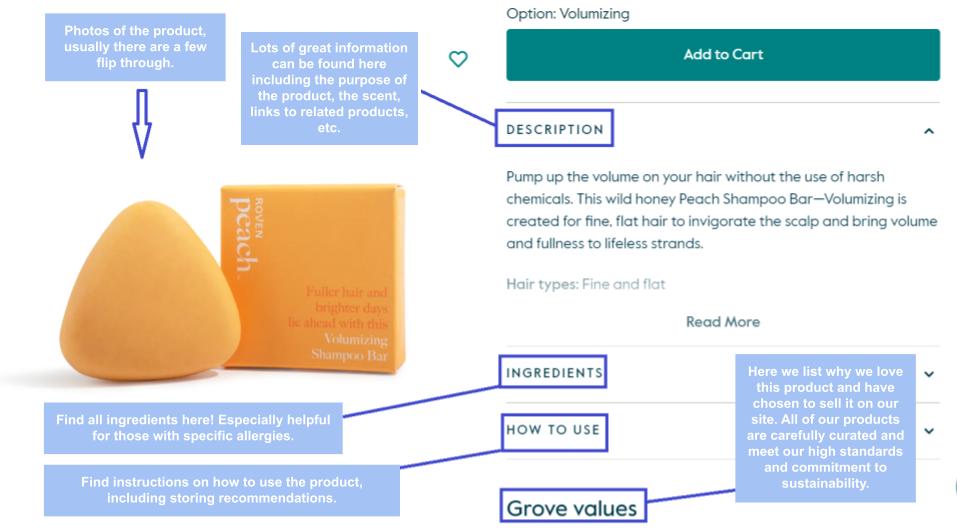 2. Our Grove Guides! If you can't find the information you need after checking the product description page, feel free to contact us and one of our Grove Guides will be happy to assist you.
Finally, though it's unlikely that our Grove Guides or website will not be able to answer product questions you may have, you can always go to a company's website directly to check for additional information.