We're glad you asked! Keeping your mailing address up to date is important, especially if you're signed up for our flexible monthly shipments; we want to make sure we're sending your Grove goods to the right place!
To update your address, follow the link here, and simply select "+ Add New" (picture below) to add a new address to your account.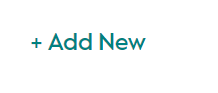 Then, make sure that that address is selected as the default shipping address by selecting the dot next to the address.
If you would like to have a Grove shipments sent to a friend or family member, you can add in their shipping address at this location as well, and select their address as default right before you submit the order that you'd like to have sent to them. Just be sure to change the default address back to your own to ensure that the next shipment goes to you!