You've got some good stuff scheduled to head your way!  
But you're here, so you probably have questions -- great!
Grove Collaborative is an auto-replenishment service. We will suggest a schedule to help keep you stocked and on-budget with your home products. You can choose a shipping frequency that works for you!
Why did Grove suggest an order?
Grove creates a shipment schedule for each customer based on their past purchase history. Shipments are scheduled on a monthly basis but are totally flexible to meet your exact needs, and there is no requirement to order every month :) 
What modifications can I make to an order?
Here are a few of the common ones:
Remove items: You can simply click the "X" in the right corner of the product in your cart.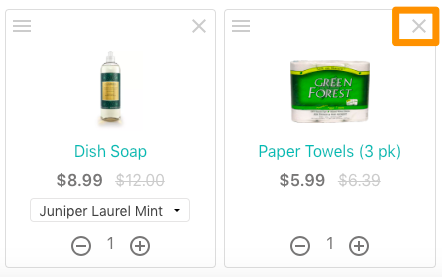 Change Shipment Date: If you're not quite ready for an order yet, use the "Change Ship Date" button in your cart to pull up a calendar so you can hand pick when you'll be ready for your next order.